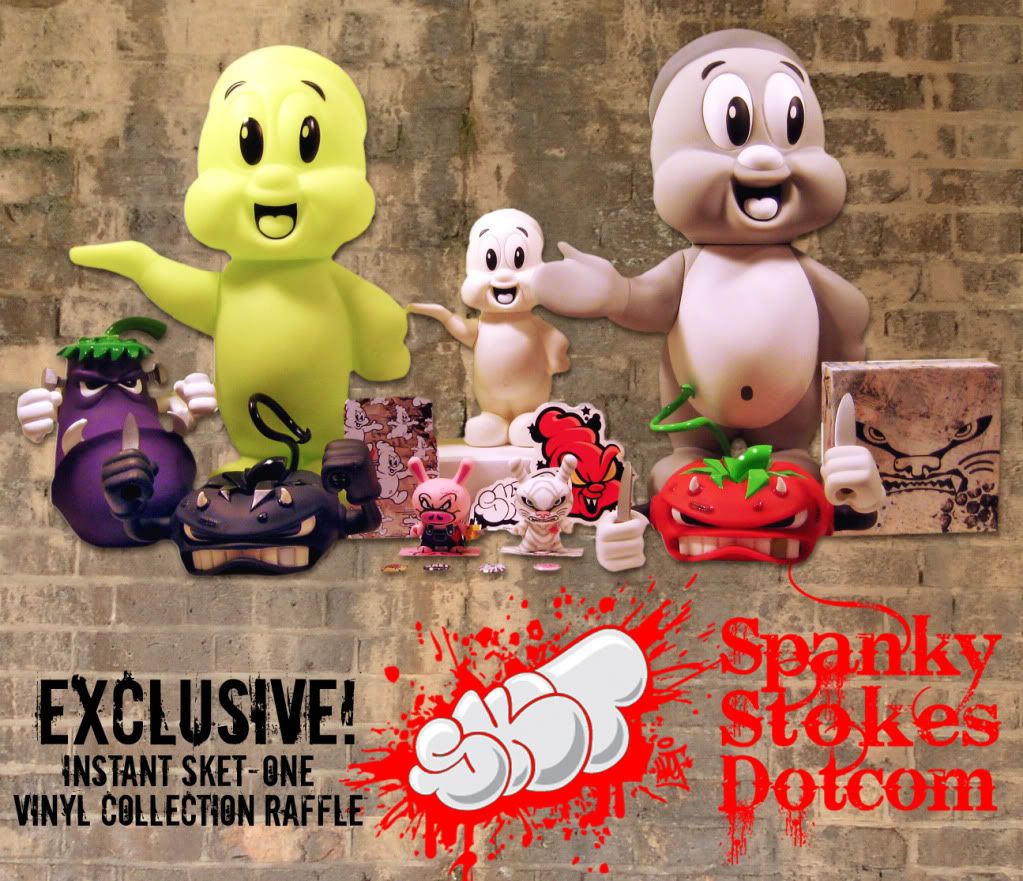 S
e siete di quelli che amano l' azzardo, niente di meglio che partecipare al mega sorteggio organizzato dal sito
Spanky Stokes
insieme a
SketOne
! Sicuramente meglio che regalare soldi allo stato comprando gratta e vinci, almeno qui date du lire al buon sket che a pelle mi sta un po più simpatico di tremonti! in foto tutto il malloppo, dopo il salto tutto l' elenco.
Eccovi cosa sta in palio
1 x Original 8" Purple Eggster
1 x Buckeye Rot Red Version
1 x Buckeye Rot Black GID NYCC09 Exclusive Version
1 x Ripple Tinbot Ipod Case
1 x Infectious x Sket Nano Pod Skin(

not pictured

)
1 x 16" Ripple GID
1 x 16" Ripple Grayscale
1 x 8" Ripple OG
1 x Set of AP Endangered Dunny's with the elusive "Swipe" Chase and Bacon
1 x Exclusive OG 5"x5" Swipe canvas


tutto sto ben di dio per 5 dollari a ticket (ma ne potete prendere quanti ve ne pare!) che trovate

qui

se vincete fatemelo sapere che così il mostro fa come quei tabacchini che espongono: "qui vinto un milione di euro!"
E qui la fine del post.